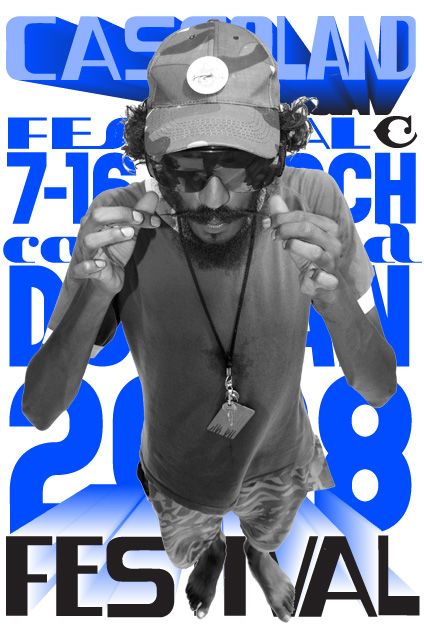 Durban based engineer working for independent media, provides content for mobile media and has arranged creative collectives like the Durban Musicians Collective and the Circle Centre Collective. He is involved in arranging the media dome tent for the UN Habitat Youth and safer Cities Conference in Durban in June 2008. As Cascoland's viral engineer he is involved in gps positioning for the content of the Cascoland broadcast car. He did a brandless campaingn for 3.25, whereby he was branding a non existing product in Joburg.
angus' projekt for casc08 was the mobile office. devised as a mobile solution to information gathering, archiving and broadcasting, it involved 'pimping' an old car, converting it in2 a mobile cinema, video capturing booth and internet hotspot. practival, time and budget restraints meant the internet connectivity aspect was reduced, converted into a mobile video editing and capture suite.
working with blackstorm productions, an independant Durban based collective of filmmakers and documentors, the mobile office became a video editing space, where footage was captured and edited while on the move. using an inverter and special cabling, we were able to run a projector, laptop and charge a mobile phone while the car was moving. when stationed at the Warwick & Dala Nodes, power was supplied via the mains and extension cords. movies were screened, including Rize, The Present, Gifting It and blackstorms' Sins.
the projekt as a whole was challenging within the mandate of the Casco Experience, and was produced according to the Casco ethic of basic form ruling with function. it is a design that ia removable, interchangable with relevantly aged models of the same manufacturer, and can be adapted to perform at least one function in amost all circumstances.
Potential Sustainability is beginning to reveal itself already. the Durban Yuth in Film Society has approached us with the aim of employing the vehicle as a means of addressing safety and locality, hosting video screenings and calls for submission to a new cutting edge film competition. Imagine Durban officers were also present at the Cascoland Parade, on that wettest of wet Saturdays, and expressed interest in both the mobile office and Tam yung's Mobile Wishing Booth. we hope that through these interaction and many more, we can continue to explore this new mobility idea, the sense that we can move peoples perceptions through the power of community, caring, movies and music.
in that sense, Cascoland, in the wake of an energetic burst of energy and exhibition, leaves a trail of looking at places real people occupy, and filling spaces with people where people dare not go. this may be a_key to turning the Durban Scene ON>>
S>>K
A Joseph