Cascoland Durban 2008
warwick/ Timelapse Movie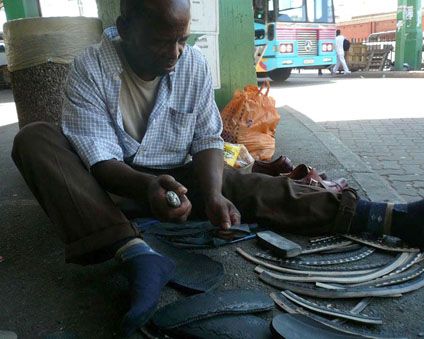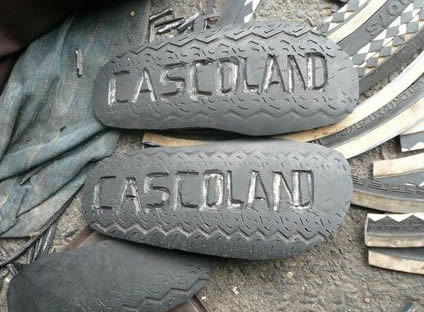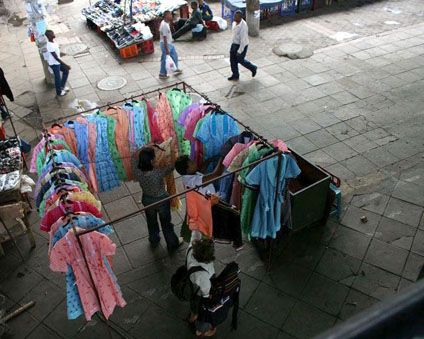 Moving Hands
Alison Scott
John Charalambous
Carolyn Morton
Using time-lapse filming, Moving Hands has been recording the workers, traders, shoppers and school children as they move along one of the 'walkers routes' in and out of the city each day.
At the Victoria Bus Station we met Christopher, a tyre-shoe maker and commissioned him to make a pair of shoes with the cascoland logo on the sole. For the festival we plan to have many pairs of these shoes with words and phrases to make random poetry.
In the markets the mass of pinafores and aprons caught our attention. Thabo, a local designer / seamstress is now making outfits based on these for the festival, to be worn as we wheel our mobile production and presentation unit through the streets.
Our film of all these activities and observations will be edited to a soundtrack by Durban-based musicians, who we hope will also perform live at some of the screenings during the festival.