Cascoland Durban 2008
route/ Spaza-de-Move-On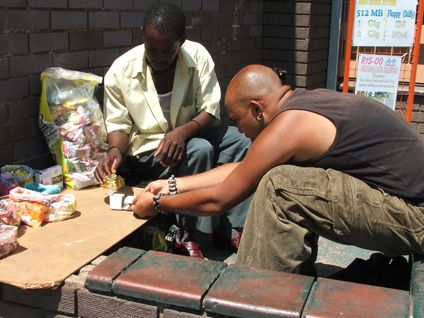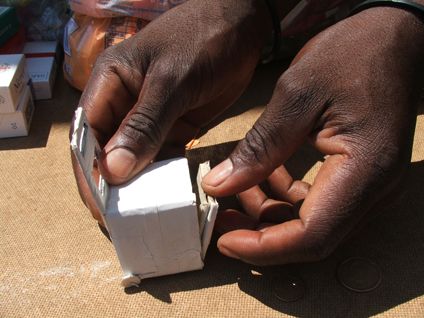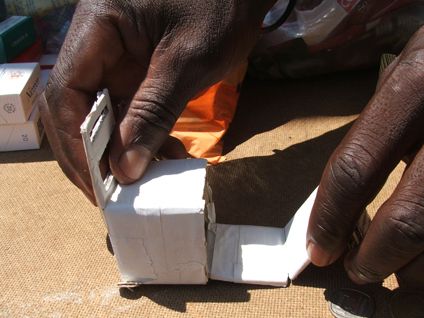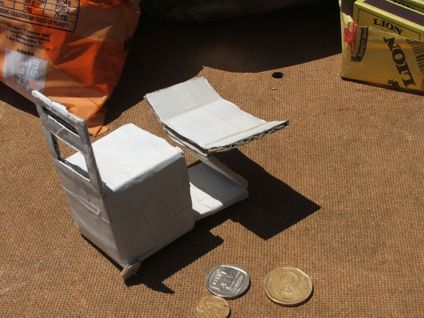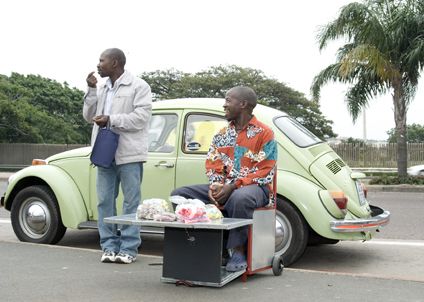 Doung Anwar Jahangeer
In the early 60s café-de-move-on's or coffee-carts were the dominant source of food for African workers during the working day. The carts stood on the sidewalks and patches of veld wherever there were substantial numbers of African workers or passers by in need of refreshment. Vendors were frequently arrested in police raids and fined or imprisoned.
After the fall of apartheid, South Africa witnessed the phenomenon of urbanization. Hundreds of thousands of African workers move daily from the township into the city for their livelihood. This has given rise to the re birth of the trade of refreshments, loose cigarettes, sweets and chips along pedestrian routes on sidewalks and patches of open land. Unfortunately, after 13 years of democracy in South Africa, the contemporary street vendor still faces similar victimisation by the powers at be.

I met Moses Gwiba, a street vendor, along the city walk and I have known him for about five years now. He takes a daily 20 minutes walk from Mayville where he lives to set up his mini spaza [shop] in his spot at 5:30 am. Loose cigarettes, sweets and chips are his business. Like Moses, there are a lot of vendors who are not interested in big enterprises.
Moses often teases me as I walk down to market "when you make something for me". He knows that I build stuff. Together we collaborated on the idea of the 'spaza-de-move-on'.
A wheeled chair which unfold itself into a mobile selling station complete with storage space.