Cascoland Durban 2008
cato manor/ Centre of the Universe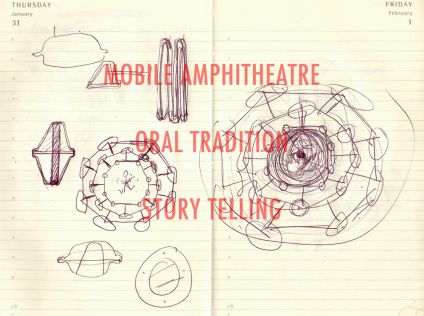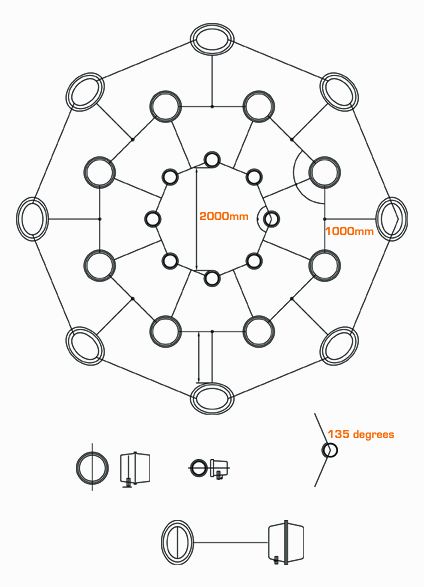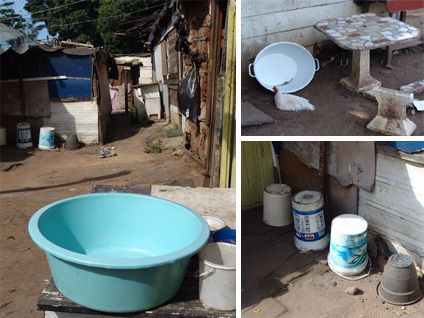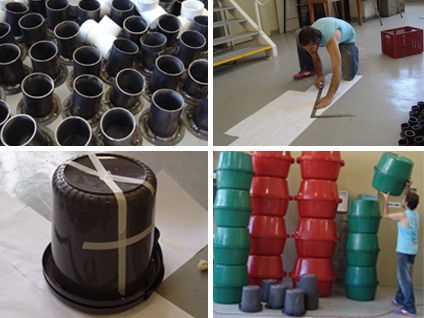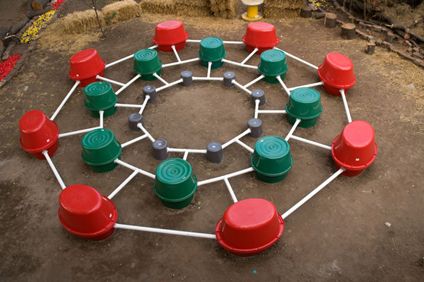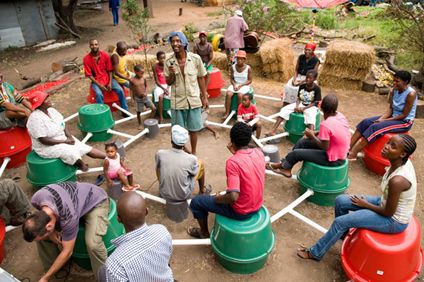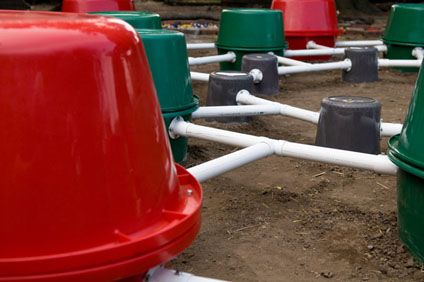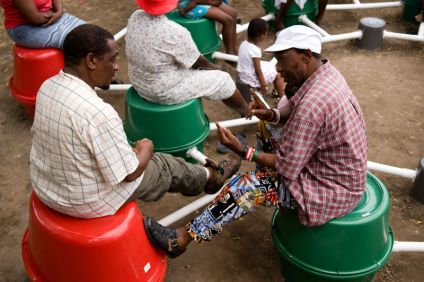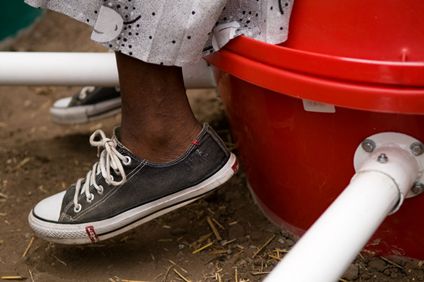 Greg Streak
CENTRE OF THE UNIVERSE - Greg Streak – Cascoland, 2008.

The project / work Centre of the Universe is the contribution of Durban based artist Greg Streak to Cascoland 2008. It consists of three concentric octagon shapes defined through the interconnection of plastic buckets and basins and through the use of white PVC pipe and mild steel base plate connectors. The inner octagon space is constructed through the use of connecting 8 brown / grey 5 litre plastic buckets (there are in fact two buckets that are housed one inside of the other for support) and turned upside down so as to function as a chair / seat for one person. They are connected through the use of white PVC pipe located into laser profiled mild steel tube with base plates. This creates an inner void / space of around 2 metres for the purpose of performance and or any other action to take place. Off these PVC pipe connectors are further connectors that then link a series of larger green circular basins. Here one basin is turn upside down and placed onto the bottom basin so that they are joined along their rims. This creates a slightly elevated seat. Once again, off these connectors are a further set of pipe connectors which link and join the final outer octagon structure that consists of large red oval basins – also inverted and attached one on top of each other. These basins allow for two people to sit on each one. In total there is seating for 32 people.

Conceptual outline :

Tetrahedral: pertaining to or having the form of a tetrahedron; having four lateral planes in addition to a top and bottom

Amphitheatre: a place for public contests, games, performances, exhibitions etc.; an arena, stadium or auditorium

Plastic basins, bowls and buckets are an element that is very much apart of any informal trading situation in many parts of downtown South African cities. These brightly coloured receptors can be found as containers for delicate fruit installations on the street, used as containers to wash children and clothes in the rural areas and, filled with ice, the larger vessels are used to hold various forms of beverages for functions (in this way the lack of electricity and fridges are circumvented). The uses are wide and varied and often not necessarily for what they were originally designed for. Centre of the Universe makes use of these elements as an acknowledgment of their proliferation along the marginalised informal trading route that Cascoland has earmarked for various other site sepcific interventions. The idea of creating an octagonal amphitheatre or seating arrangement is a reference to the cultural tradition of oral story telling. In Zulu culture (and for that matter many other African tribal cultures) – there was / is a very strong tradition of story telling - typically told around a fire in the evenings. In this way tradition was passed down and maintained. Why Centre of the Universe as a title for the work? Well why not. The centre of ones universe is where one makes it. The enourmous contributions made to the little Cato Manor community have been monumental. The way in which things have been shaped and orchestrated really start to make it feel very central to the inhabitants. For them this is the centre of the universe - and why shouldn't it be. The work is merely a vehicle or apparatus to define an arena / blank open space for any sort of communal engagement to take place. The initial idea of making the work a mobile unit that would be activated in various locations through the festival has been put to the side with the preference to now loacte it permanently within the little Cato Manor community. The possibility for this to happen has been made possible through the work of Bronwyn Lace and Fiona Bell.
Notions of tetrahedral structures and the images of ancient amphitheatre structure have also informed the idea / shape / form / content of the overall design and construction of the unit.