Cascoland Joburg 2007
workshop/ 24 Magazine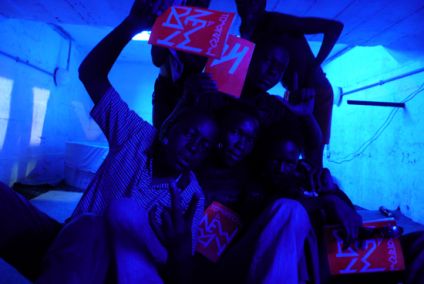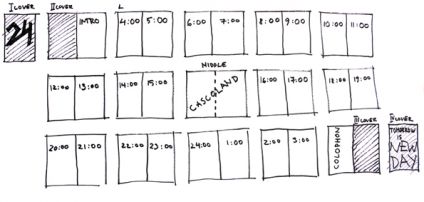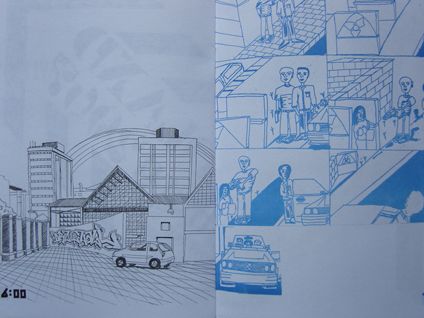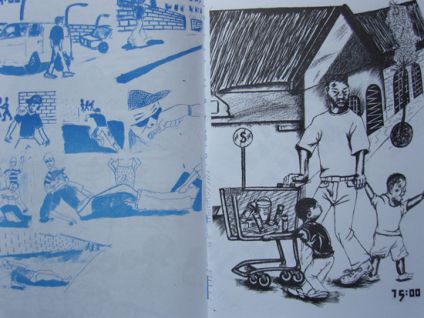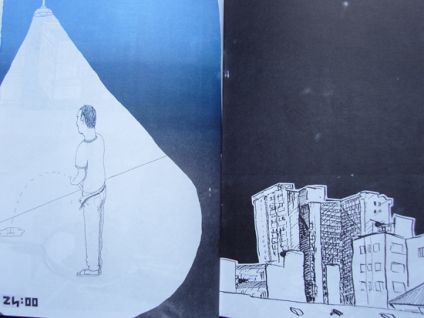 Indre Klimaite
Johan Gustavsson
Due to the fact that the area of the project in highly multicultural, multilingual and big part of population is iliteral, we needed to find a suitable medium for communication that could connect all these people. There was magazine created where stories were told only by using images that illustrated 24 hours in the area.
0. Think of a way to communicate to different cultures.
1. Organize a group of people that are interested in broadening horizons and improving their skills in drawing.
2. Familiar yourself with the surroundings.
3. Think about a magazine concept.
4. Draw one hour about what happens in inner city each.
5. Put the illustrations together and layout the magazine.
6. Make a cover, intro and colophon.
7. Hand in ready files to a printing house.
8. Celebrate! Organize release party.
9. Distribute it to the people from the area.