Cascoland Joburg 2007
De-Fencing/ Fence Furniture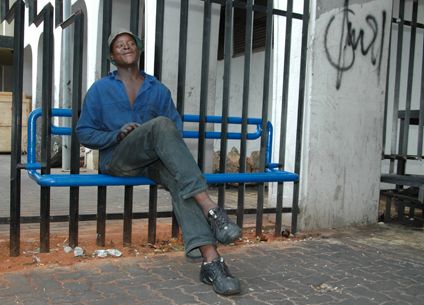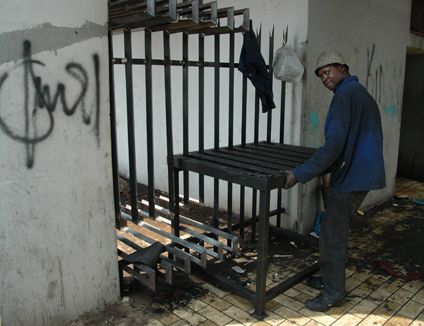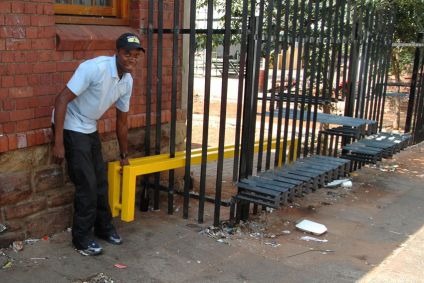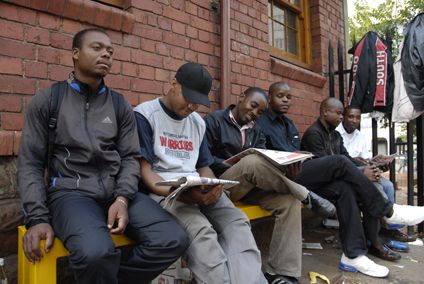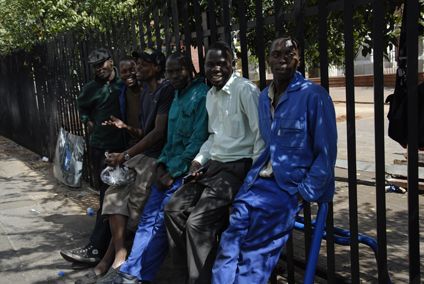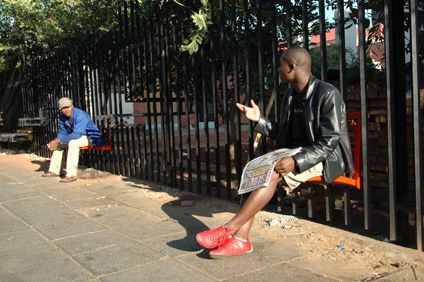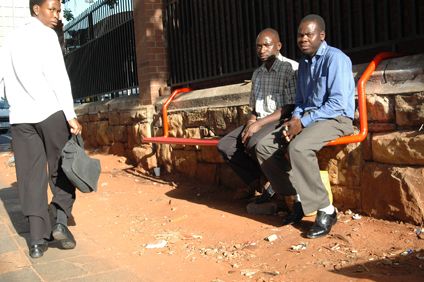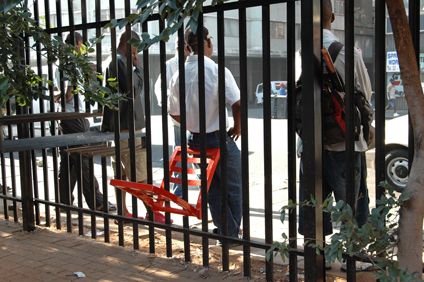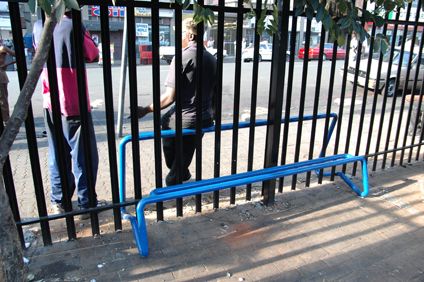 Jair Straschnow
1.an army(60 0r so) of Mozambican mechanics are working at the south gate of the Drill Hall, 'since 1994' the sign would read if there was one. An outdoor garage. Services varies from changing wipers to fine tuning to complete over- all s(..to car washing, window tinting, stereo make-over etc. etc.). All action is taken place on the sidewalk. city authorities, needless to say, are not too happy. they also make it show - once in a while they'll come and confiscate the mechanics' tools.
waiting is the hardest part', said whoever said, and these guys spend most their days waiting in the sun for clients ,either leaning against the fence or sitting on the floor.
2.after a quick(ten days) observation, the conclusions are:
a. it's obvious on who's side we are.
b. sitting facilities are an urgent need, also some working surfaces.
3.The problem: the sidewalk is a public area belonging to the city council, positioning anything on it will require the council's permission (which obviously will be impossible).
4.The solution: elements that are woven into the fence, and can be pushed or flipped in and out.
A worktable on wheels is integrated in the fence.
During the day it can be slid onto the pavement, in the evening it can be pushed back into the Drill Hall area.
Tubular benches has been welded on the fence, and can be flipped inside or outside.
Half sitting half standing 'ready-steady-go' bench is floating through the fence, meant for the quick to react guys - seams to to be the least popular, and proving once again : why stand when you can sit?