Cascoland Mafikeng 2010
Toylit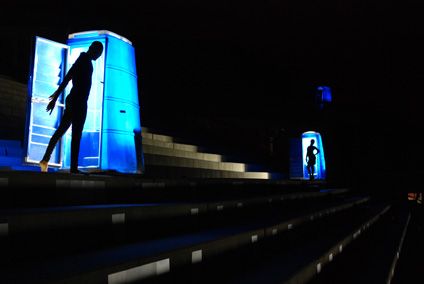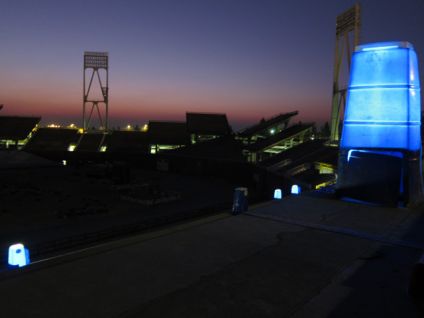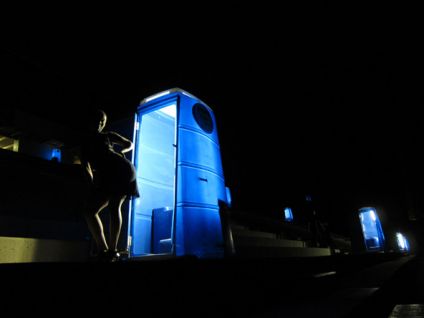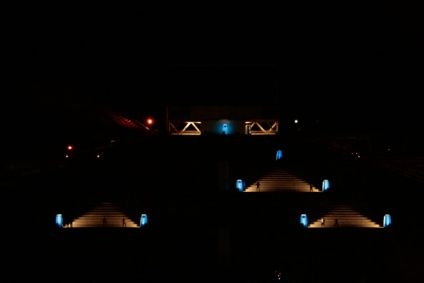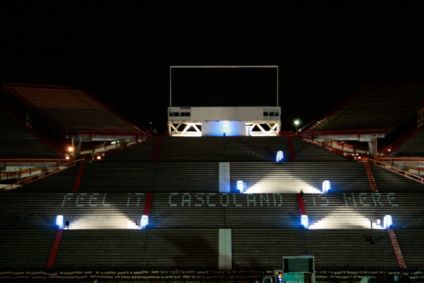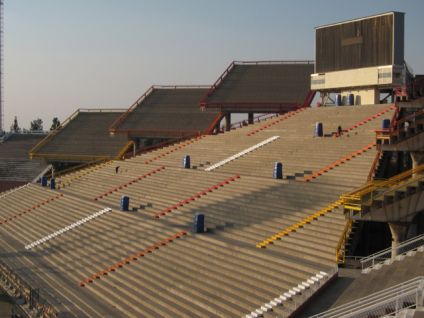 Thjeu Donders
Jan Korbes
Activated by Rah Hlasane and dance performers U-Antics on lightsculpture at halftime of the quarter-, semi-, and finalmatches
Revolutionary even within the category of unusual stages, Toylit is a series of blue plastic mobile toilet units that are scattered across the South stand of Mmabatho Stadium. Lit with a strong white light inside each unit, dancers emerge from a blue glow against the dark night, across large concrete slabs. Although they appear as miniatures against the mammoth stand, elongated arm movements and enticing duets in combination with loud pop sounds from the central PA create a breathtaking performance in each match break.
Toylit has been dismantled but Ra Hlasane will continue to work with U-Antics.