Cascoland Mafikeng 2010
Coffin Assemble Set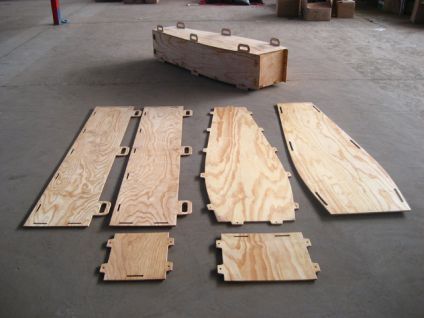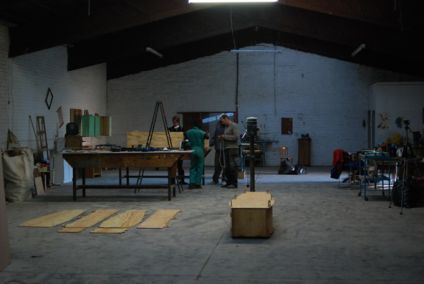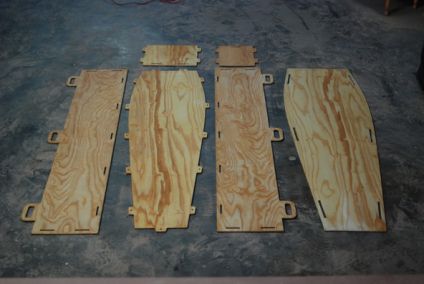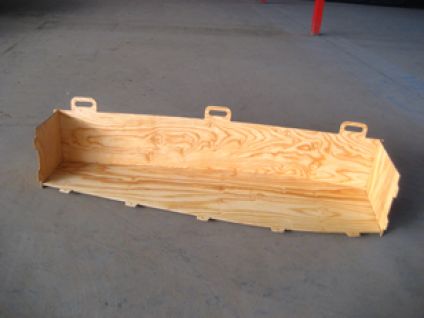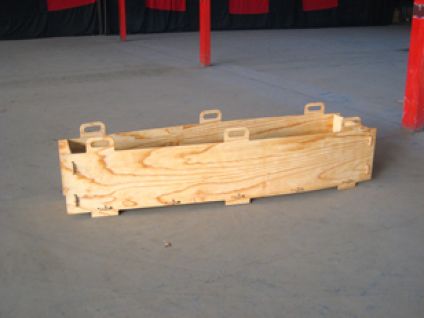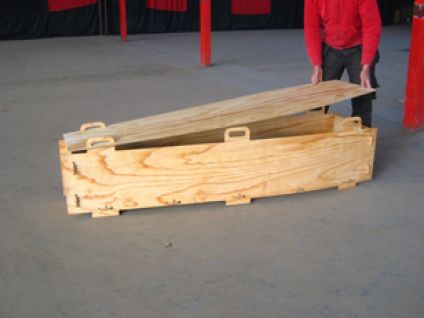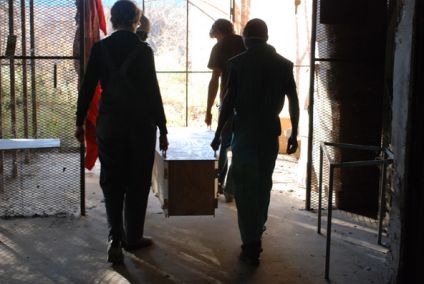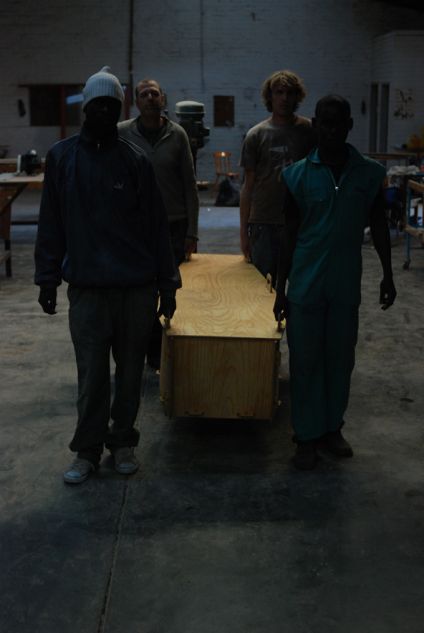 Jair Straschnow
Gitte Nygaard
Death, the only certainty embedded within every newborn, is still very much a taboo in most cultures. In SA, where currently almost one third of the population is HIV positive, death is a big part of every day life. The disease is mainly present among the poorest parts of SA populations, and sadly enough, besides the shock and grieve, death is also an extremely costly business.
In a twisted bond between tradition and social conventions, the funeral arrangements and the events that follow adds to a huge expense to the grieving family.
The coffin is a major part of the funeral costs, normally made out of cheap materials designed to look expensive (chipboard covered with Melamine fake wood, heavy glossy coating, gilded plastic handles, synthetic linen etc).
They developed a simple, cheap and green alternative, neutralizing this imposed status show off. A coffin made out of six simple plywood parts with a cotton linen, put together with rope, without glue and metal fastening. 
During 2 days they workshopped with 2 participants training them to manufacture coffins from a template. 
Post-Cascoland responsibility: Operation Blanket: Cyrus, the participants and Lifeline.