Cascoland Mafikeng 2010
Mobile Radio Shack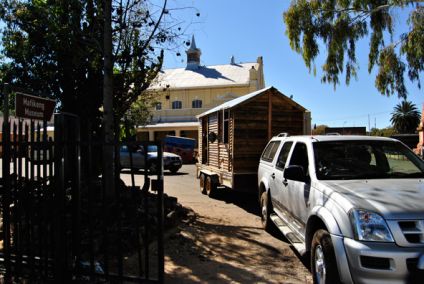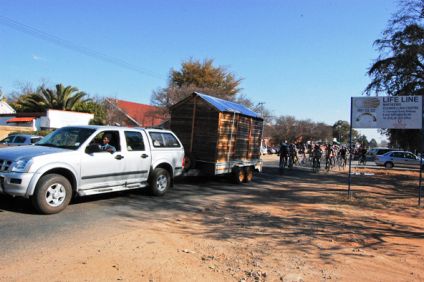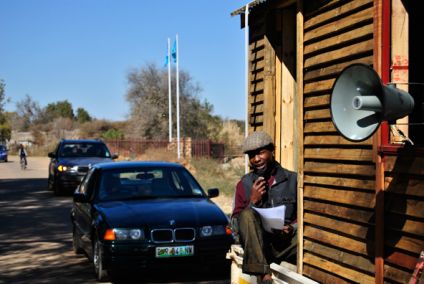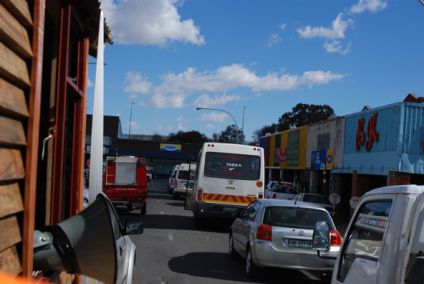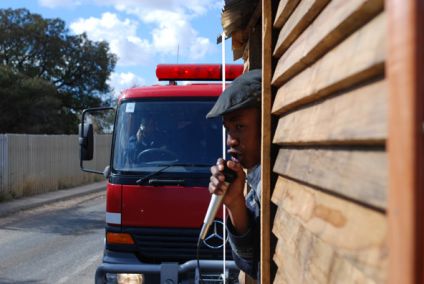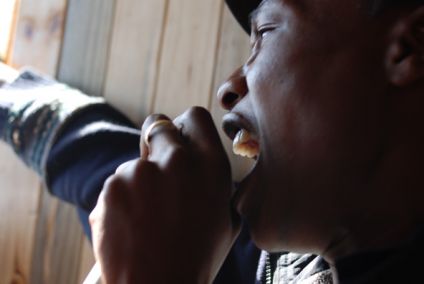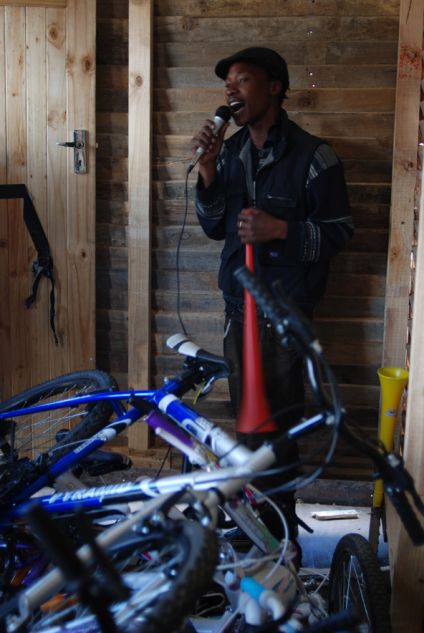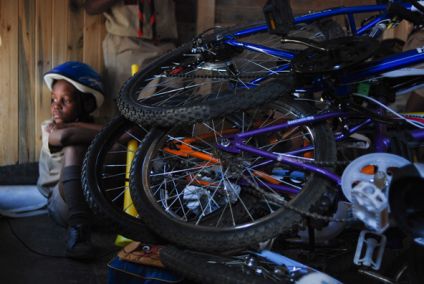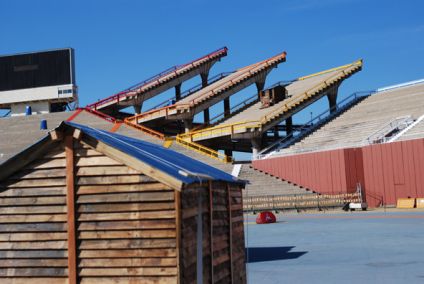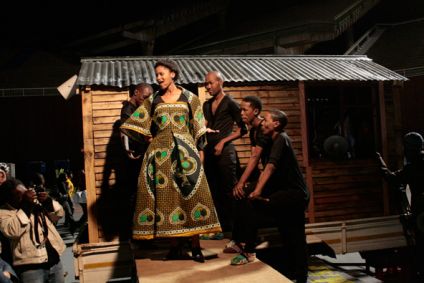 Tshepiso Konopi
Georgina Konning
The radiostation without a frequency is coming to you!
Tshepiso and Georgina created radio jingles during the project, negotiated airtime on Mafikeng FM and the mobile Radio Shack, cutomized on a trailer, was the only radio station without a frequency, actually going to the listeners instead. The Radio Shack was built by local carpenter Matthew Ndlovu residing on Nelson Mandela Drive.
- Post-Cascoland responsibility: Life line and Tshepiso Konopi and Georgina Konning
The Radio Shack is going to be used at Life Line head office as a recording booth for radio drama that is going to be flighted in conjunction with Mafikeng FM. The content of the radio drama is going to be centered around the Life Line objectives and will be a possible job creation for local artists.