Las Guerreras Lima, Peru 2012
Intervencion en Las Guerreras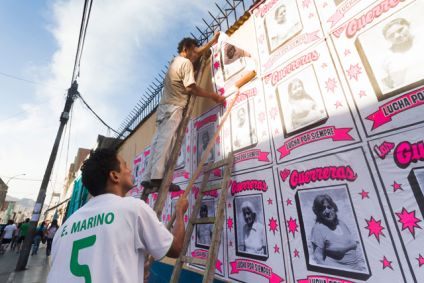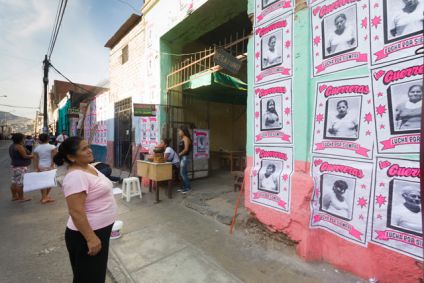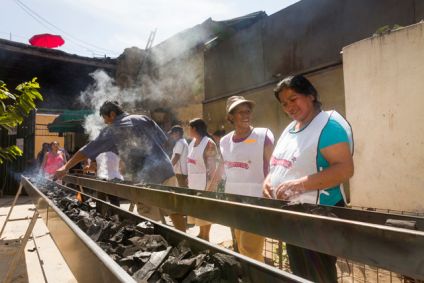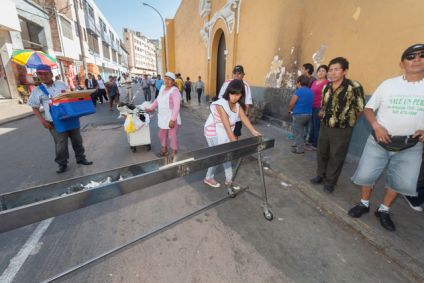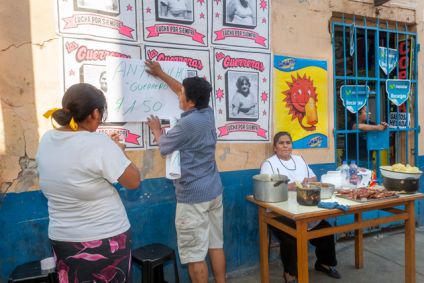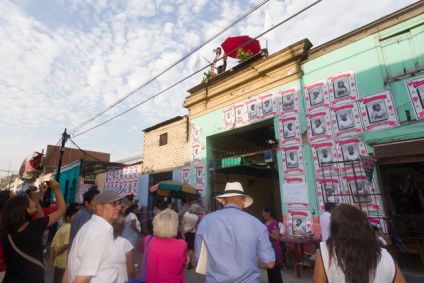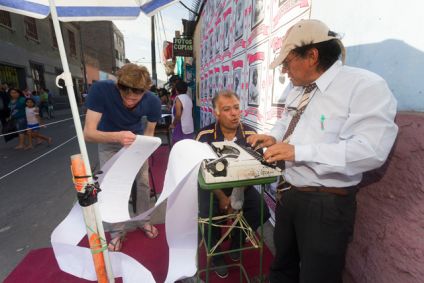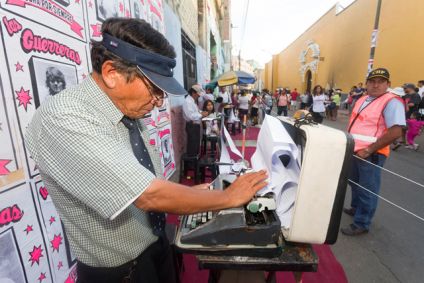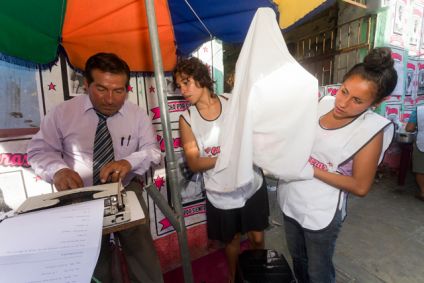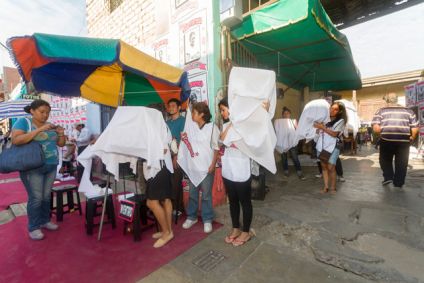 Fiona de Bell
Teresa Borasino
Sandra Nakamura
THE NEIGHBORHOOD:

Barrios Altos belongs to the district of Cercado de Lima and is located on the easternmost quarter of the city's historic center. It is an area of great population density and commercial activity where overcrowded housing coexists with neighborhood markets, self-made businesses, artisanal workshops, food carts, printing houses, street vendors, parking garages and local organizations that are housed in a countless amount of buildings of monumental value.

Nowadays, Barrios Altos and its traditional 'quintas' are facing a critical situation, in which irregular land trafficking threatens not only the wellbeing of neighbors and the residential quality of the area, but also the physical integrity of historical buildings, through violent evictions and illegal demolitions.

LAS QUINTAS:

Our interest in the traditional 'quintas' of Barrios Altos resides in their structure as housing typologies whose spatial organization in based around courtyards and alleys that function as extensions of public space within a private property. They are places that motivate the development of social relations and strengthen the concept of neighborhood, which has ceased to exist in most districts of Lima due to the implementation of new housing configurations that give priority to private spaces.

After a period of preliminary research Fiona de Bell, Teresa Borasino, and Sandra Nakamura carried out an urban intervention in Jr. Andahuaylas, in Barrios Altos, on April 13th, 2012. This intervention attempted to highlight the potential for self-organization of the 'quintas' of Barrios Altos, each of which is led by an association that act as legal representatives in procedures such as the accreditation of property and urban renewal projects. The artists decided to work with " Las Guerreras" [The Warriors], a group of 18 women who at the time of the intervention had received numerous eviction threats of eviction by a real estate corporation.

Throughout the afternoon, a choreography of actions took over the street: two long grills, each six meters long, were used to block road traffic, closing the street like barricades in intervals of twenty minutes; on them, "Las Guerreras" grilled skewers that were offered to the public. While the street remained closed, a group of people slowly carried objects from the inside of the 'quinta' and loaded them into a moving truck, moving along the rhythm of a marching band, as if a religious procession: an eviction rehearsal. At the same time, three scriptwriters gathered testimonies in their typing machines, recording the memories, fears and perceptions of neighbors and passers-by.